Hello,
Here, I am going to explain the dashboard of Vidvee. On the Dashboard, at the top Header Bar, you see the Business channel logo in the center. As you click on it a dropdown shows you the option like:
Visit the channel to visit your Channel page, Dashboard, and channel list will redirect you to the same.
On the top right-hand side corner, you see the option like My profile and help. On the left-hand side, you see the Menu bar with options like- Dashboard, Projects, Videos, Stats, Library, and Setting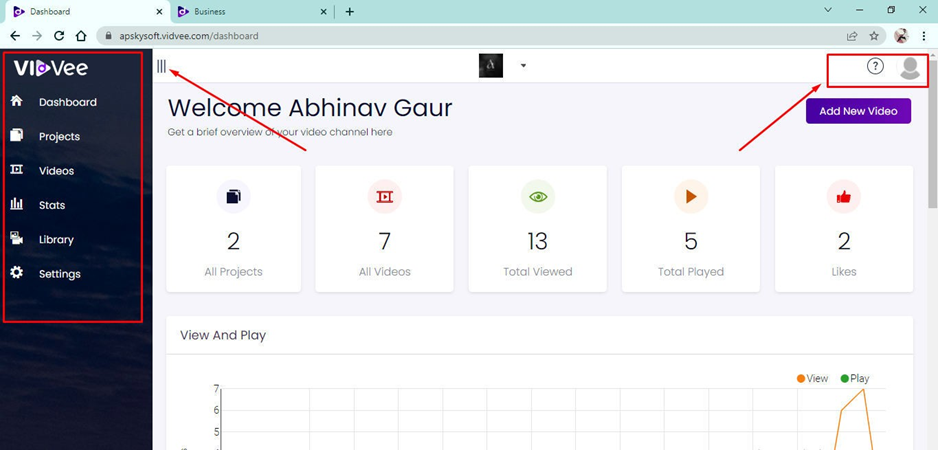 On the top right-hand side, you see the Profile Icon. Click on the "My profile" to customize your profile by clicking on the go to profile here you can add, view, and edit your Basic details, upload your profile picture. You can change the password with Change Password Option.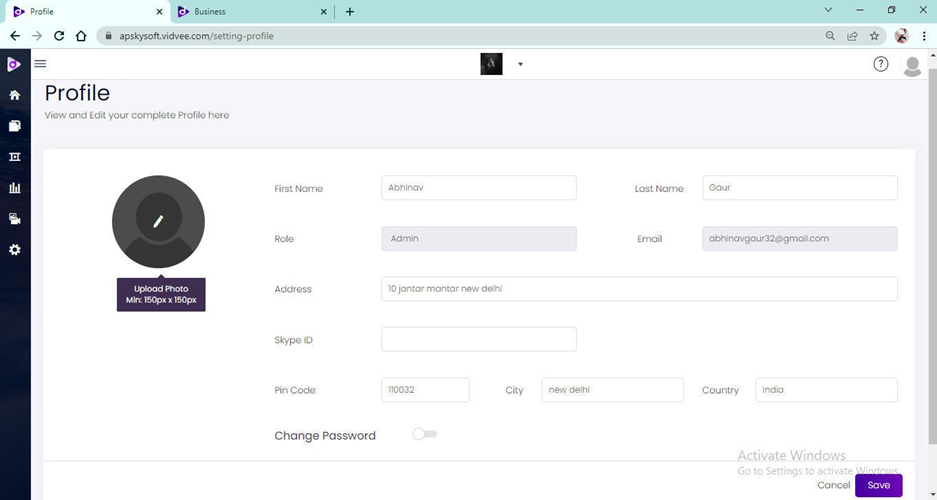 Once you fill in all the details just click on Save and your information will get Saved. The next, Option is Business Channel you will get the complete information about all your video channels here. Subscription, you will get detailed info about all exciting subscription plans. Update log and Logout.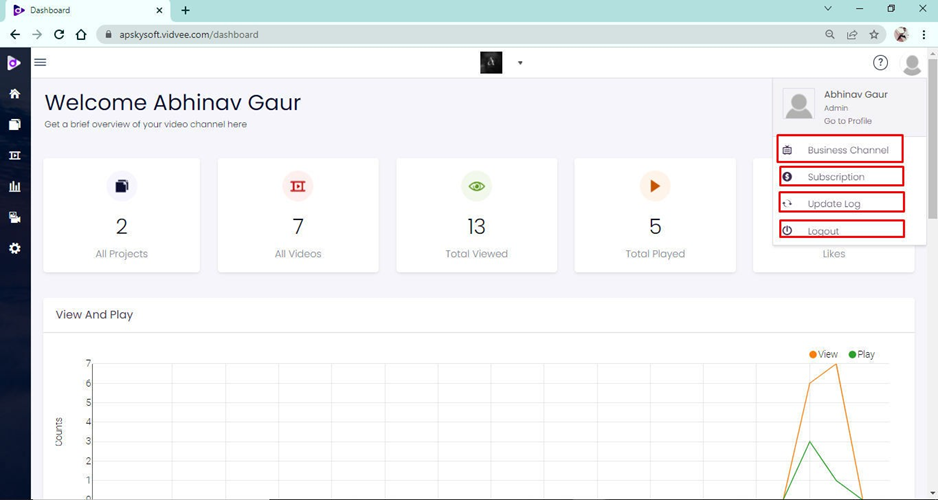 Then on the right-hand side, you see the Add New Video Button. For Adding the new video. Under that, you see the Total no. of :- All projects, All videos, Total viewed, Total played & Likes.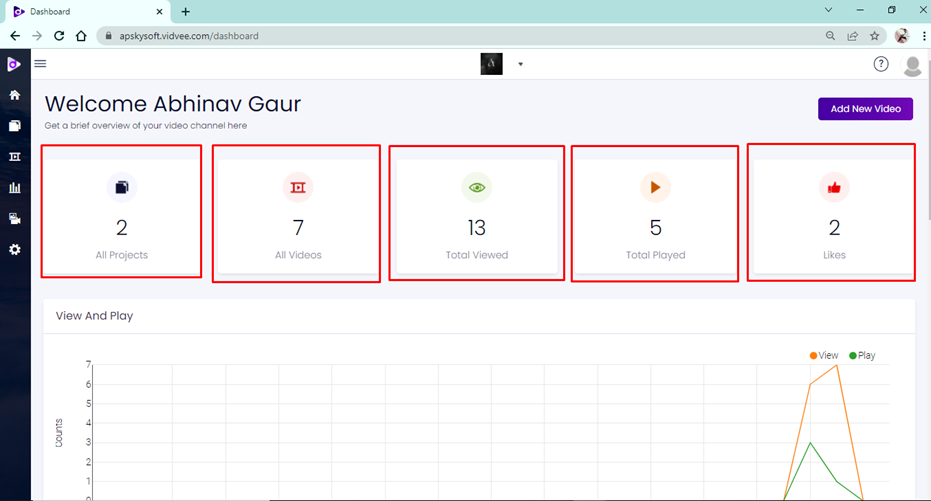 Under that, you see the View and Play representations with Counts and dates for the tracking. Next graph is showing the visited customer & engagement rate.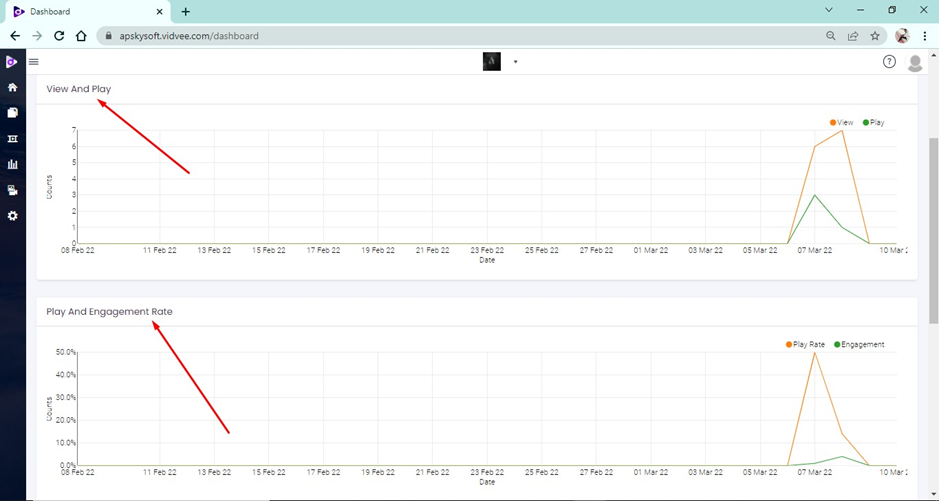 Below that, you find the Recent activities & Video activities. Just below to it You find the Quick Links for Add Video and FAQ's.