Here, I am going to explain you that how you can Integrate Youtube in Vidvee.
First you need to login to your vidvee account, from the dashboard you will see setting icon on the left menu you need to click on it.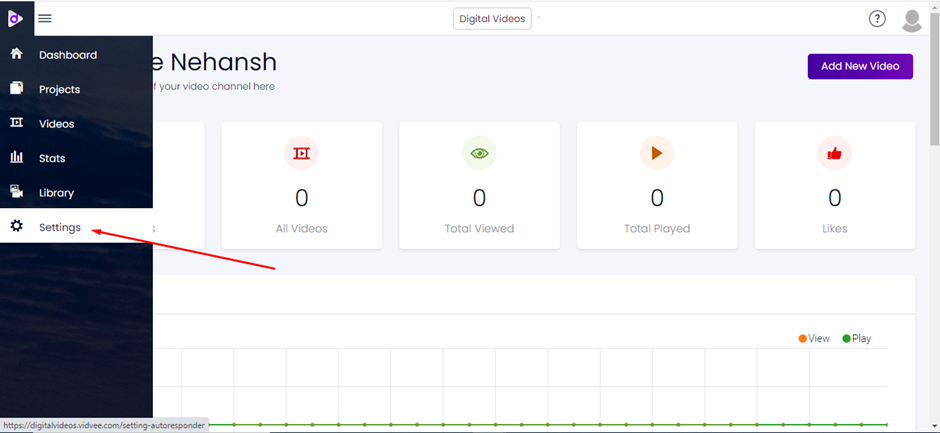 It will redirect you to the integration section,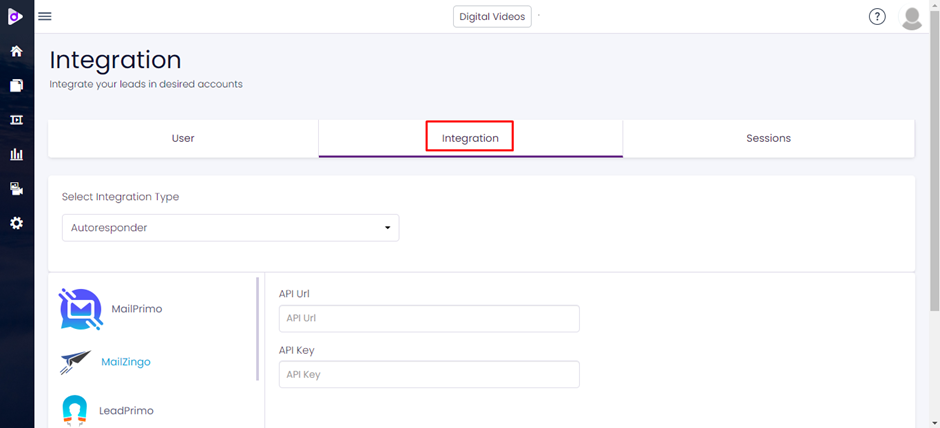 Now, you need to select integration type  YouTube from the drop down menu,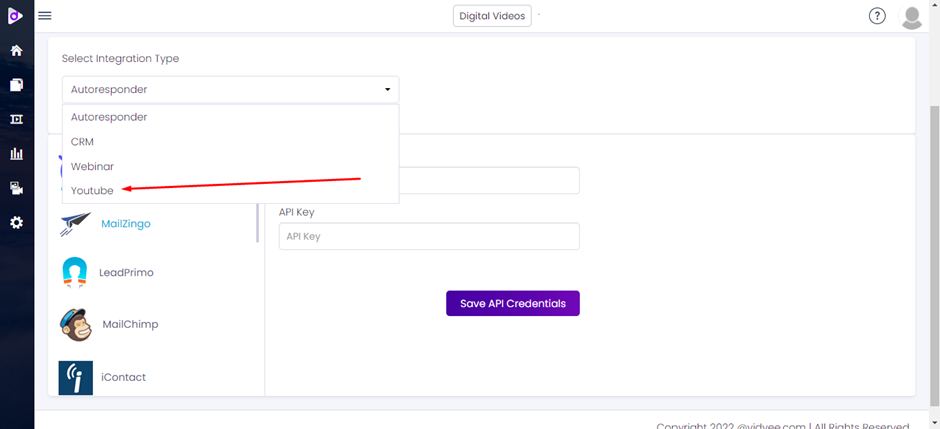 After that it will ask you to enter API key to integrate it,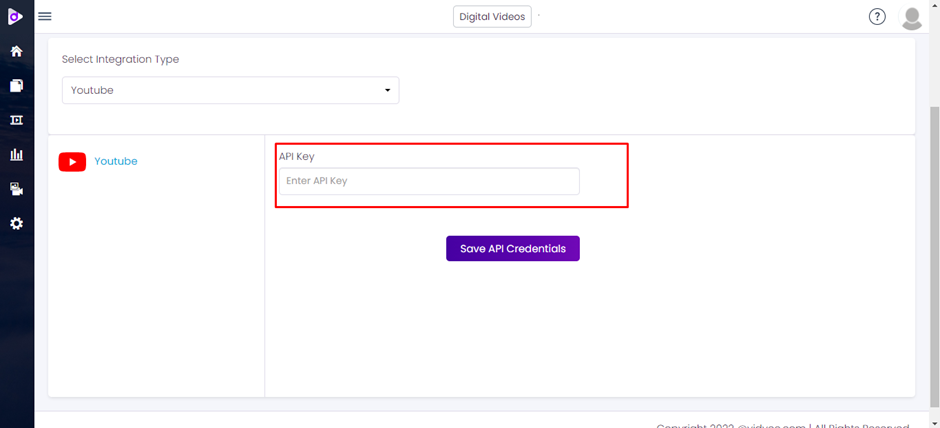 You will get this API key from Google Developer Console, so you need to open Google Developer Console on the other tab,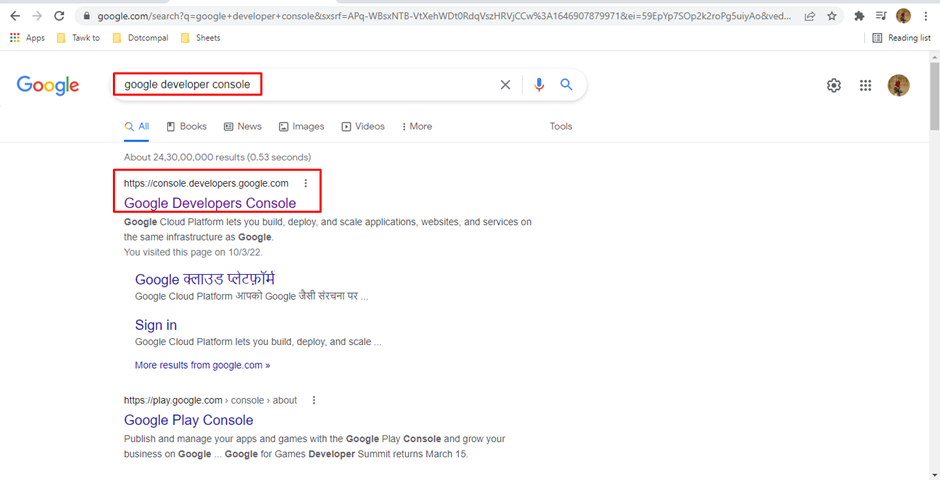 It will redirect you to this page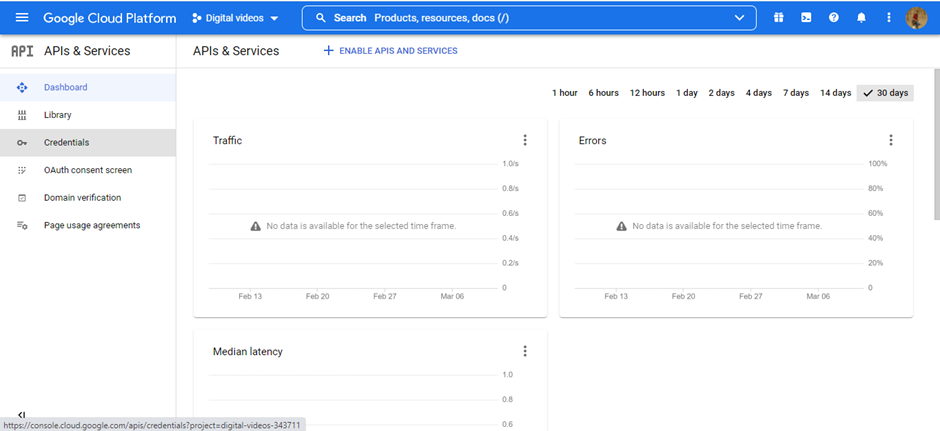 Now if you already have a project created it will show here or if you do not have any project then you will see new project button to create a new project, so you can create a project from there.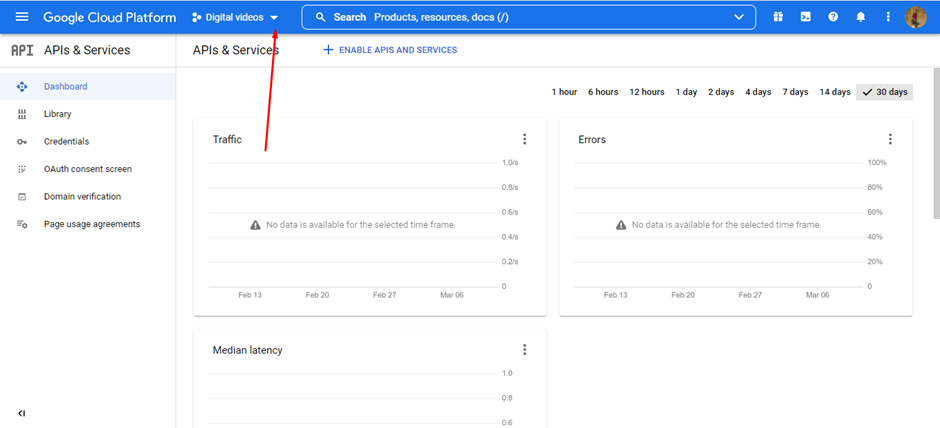 Now from your dashboard of this google developer console, you will see credentials option on the left side menu, you have to click on it,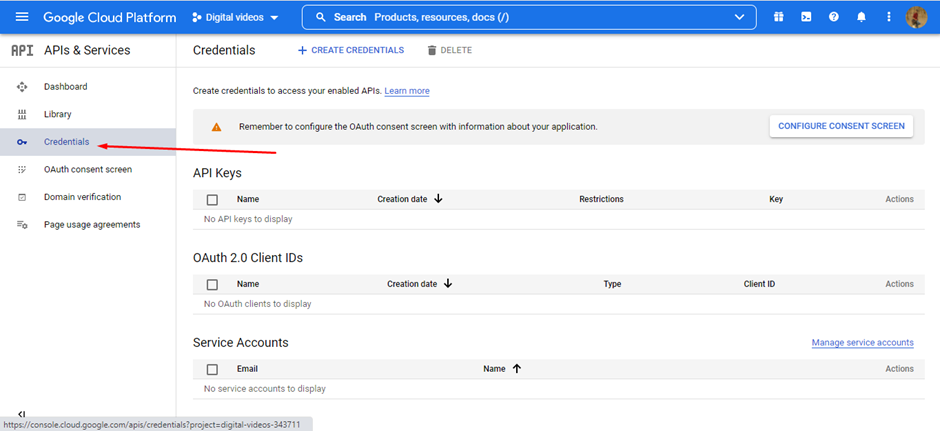 Now, you have to click on create credentials button on the top menu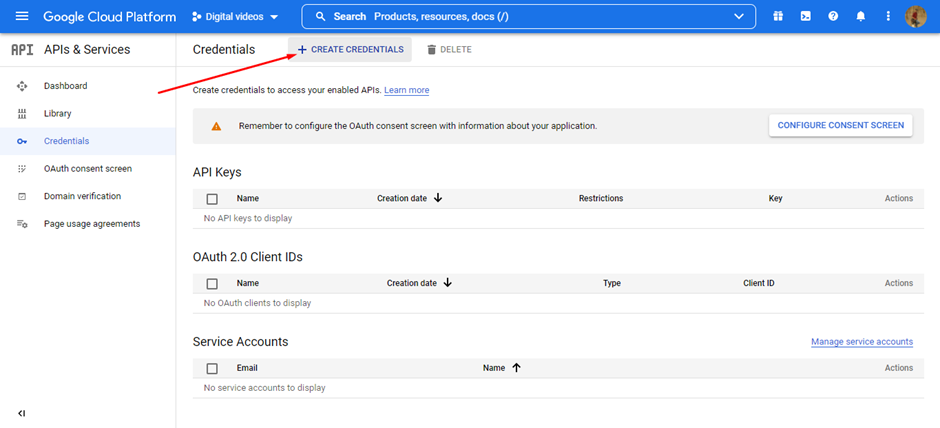 A drop down will open, you will see API Key option there just click on it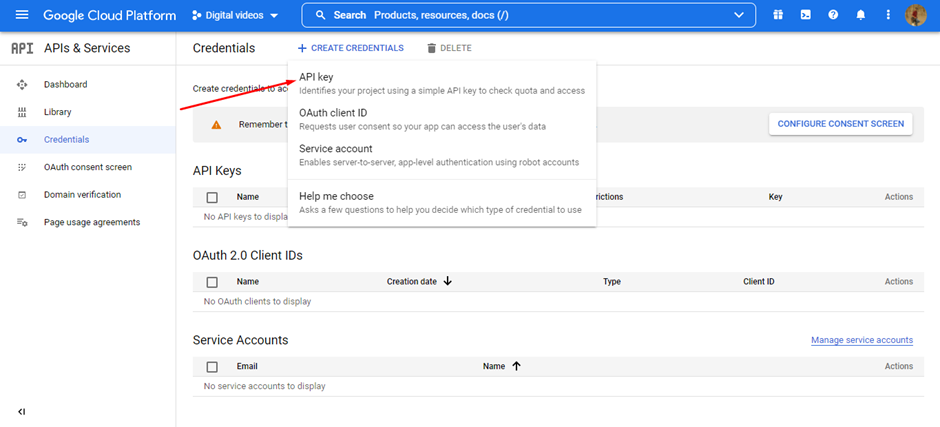 Then you will see your generated API Key, you have to copy it from there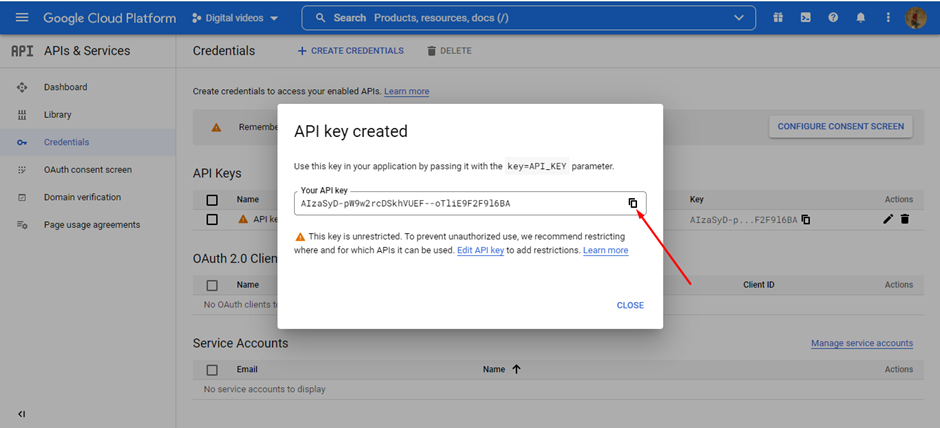 After saving you need to click on API & Services button, from the left top menu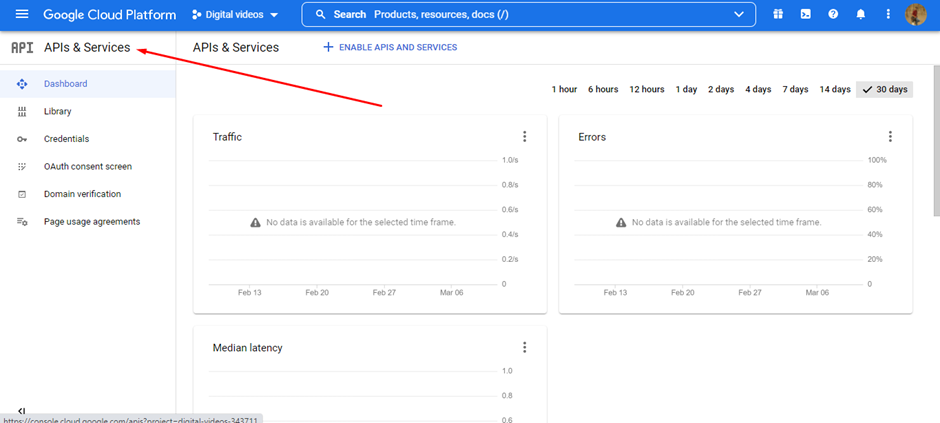 Then from the top menu click on Enable APIS AND SERVICES button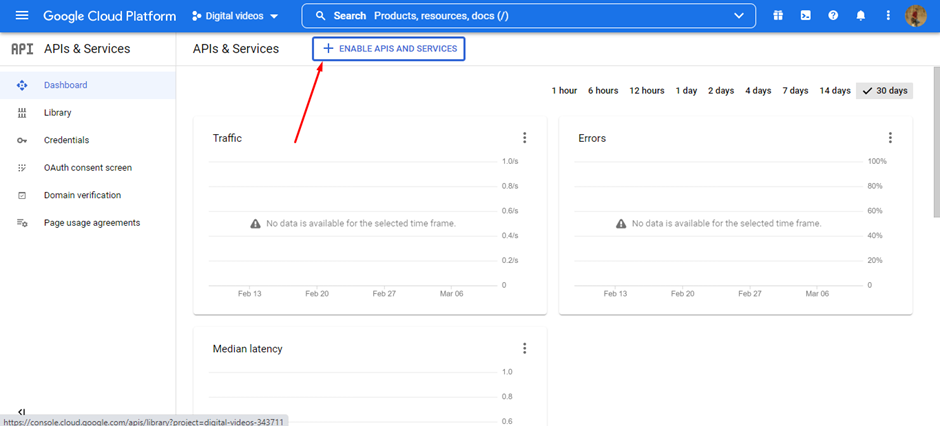 Now you need to search for youtube data api v3 from the search bar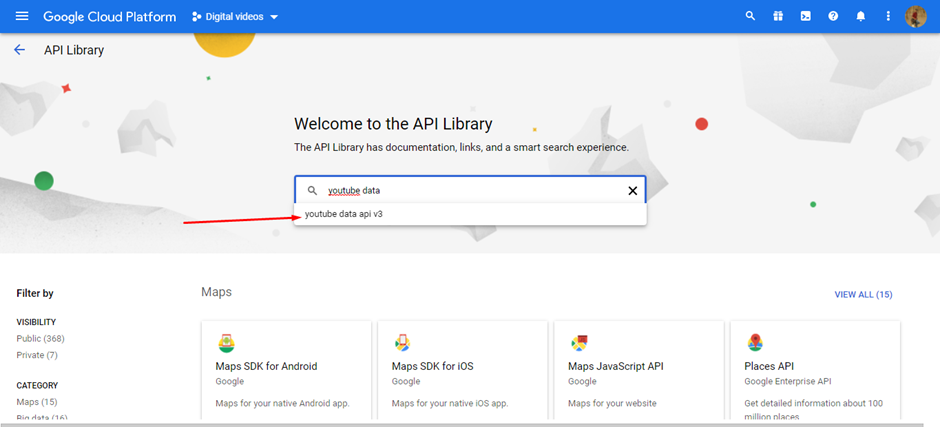 Now click on Youtube Data Api V3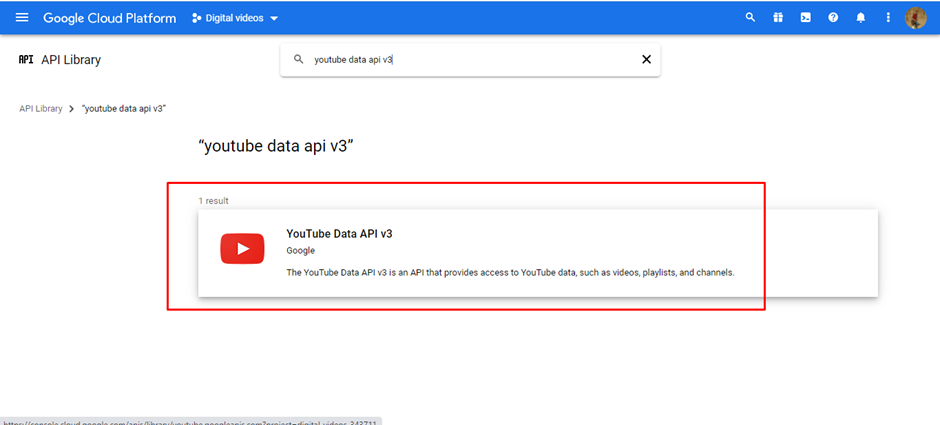 It will redirect you to this window, So from here you need to click on this enable button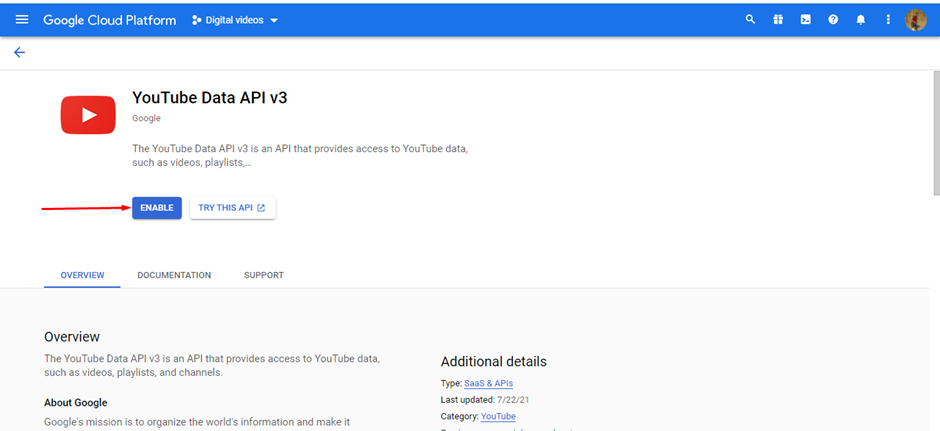 After this step, you need to come to the integration part of your Vidvee Again and paste the API key under Youtube Integration section which you have copied from your Google Developer console, and click on save API Credentials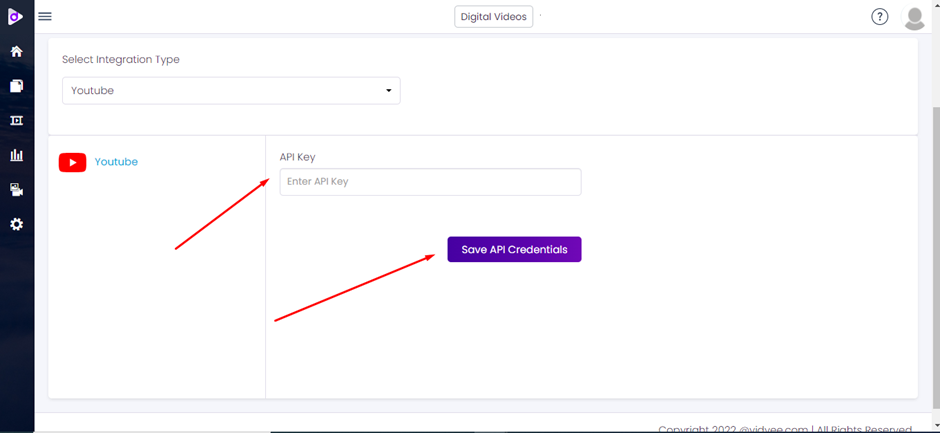 And your integration will be successful with youtube
So this is all about the Youtube Integration with your Vidvee.
I Believe it was helpful.